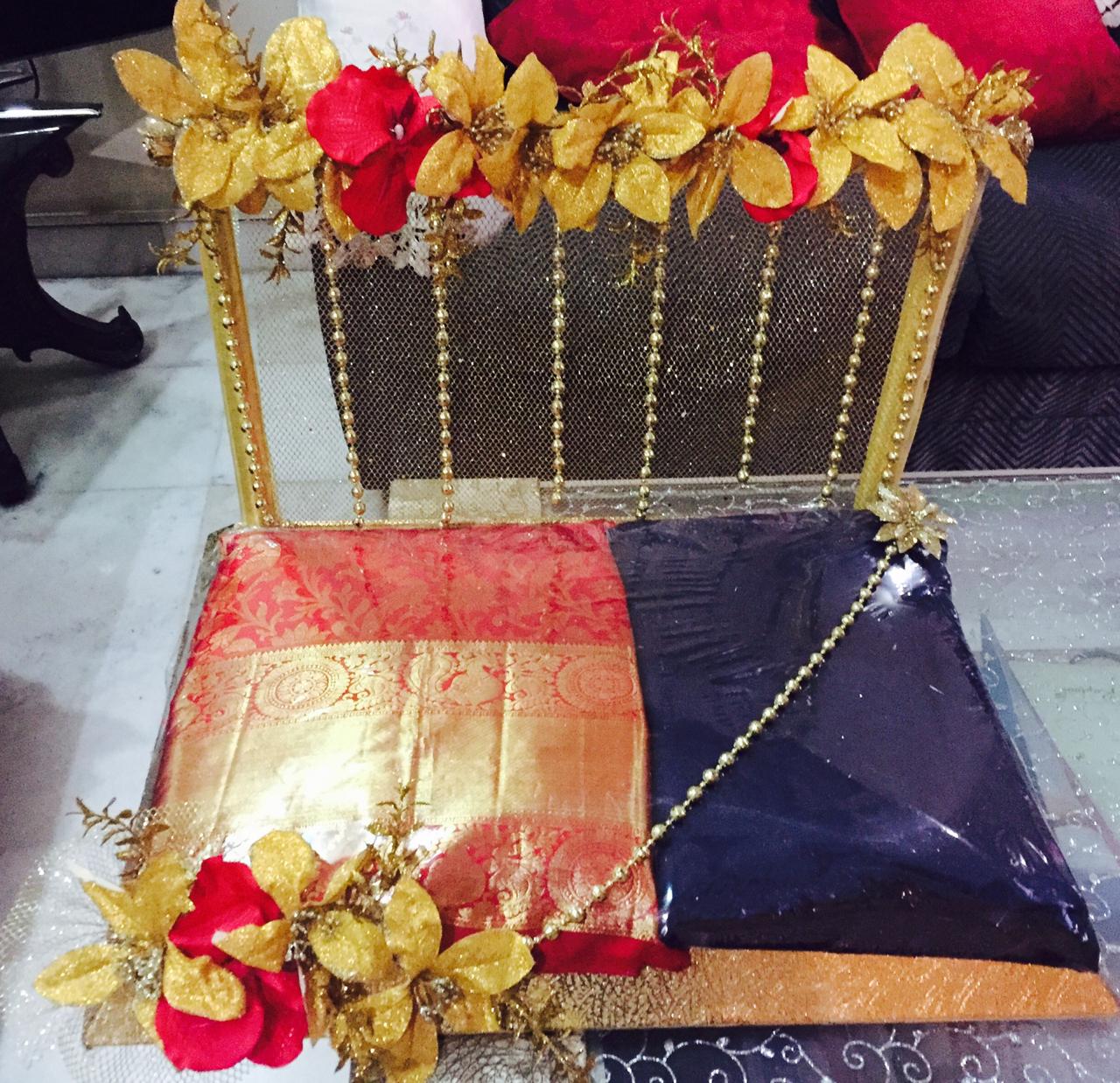 A wedding is an important event in anybody's life and they expect it to be perfect from every angle. Parents, near and dear ones come together and do everything possible to make this event become one the most cherished ceremony of your lifetime. You hire the best agencies and service providers to make arrangements for even the smallest of the rituals. Out of the numerous rituals of Indian weddings, gifting is one of the essential customs ones has to follow.
Experts at Wedding Packing Services know the importance of this gifting custom and the emotions behind it. Beginning from ring ceremony, wedding designer baskets, trays for bridal lehenga and saree, specially designed trays for the popular Haldi ritual to uniquely designed trays for mehndi, we master the art of packing gifts and its presentation. We add the richness factor to enhance the warmth of your love that you want to share for the marriage of your loved one through these gifts.

During the consultation, we gauge your thoughts, how you perceive gifting, how you want it to be, and what's your ideas. Based on that, we mirror your thoughts into procuring, arranging and even going ahead to make custom gifts and items like diyas bandhan dwar, rangoli with lights, designer candles, etc. to add on to your gift list and décor as per your needs and budget. Wedding Packing Services is known to enhance weddings. We passionately deliver what we love to do through wedding packing services which are— cater to weddings and other occasions to enrich gifting, gift packing, arranging stages, and making your event memorable as well as a success.

We use premium and designer quality gift wraps like different type of linens and embellishments etc. for packing different items like jewelry packing, packing chocolates, dry-fruit boxes with cards, engagement ring platters, gift for guests, or sagan ceremony., thals for pooja and other religious ceremonies, With over 10 years of experience in catering to of weddings across Delhi-NCR through wedding packing services, we have evolved in innovating our ideas of gift presentations. Our expertise assures you that all those who would attend your special day would be in awe looking at the customized designer gifting and would envy you. Your dear ones would be pleased to know that you have taken an effort to handle all minute details with such cute and elegant gestures by having customized gifting solutions.

We add value to this tradition of wedding gifts as we combine your deep feelings with our years of experience into wedding packing services just to assist you in extending your love further to the family you strive to bond with through wedding. So, let Wedding Packing Services take all your gifting worries away because we understand you need to shift your focus on taking care of more important things of planning and conducting the wedding. We deal in wedding packing services in variouse locations in Delhi like Pitampura, Rohini, Paschim Vihar, Punjabi Bagh, Ashok Vihar, Model Town, Shalimar Bagh, etc..